welcome to our world
Line & honey exists at the intersection between illustration, design and wellness, with the visibility of black women at the centre of our work. Our well-known minimal illustration style manifests in physical prints, digital design and commissioned projects with clients that care about representation and wellness, and most importantly, people who like compliments.
Our work seems to have that effect. 
Ideaology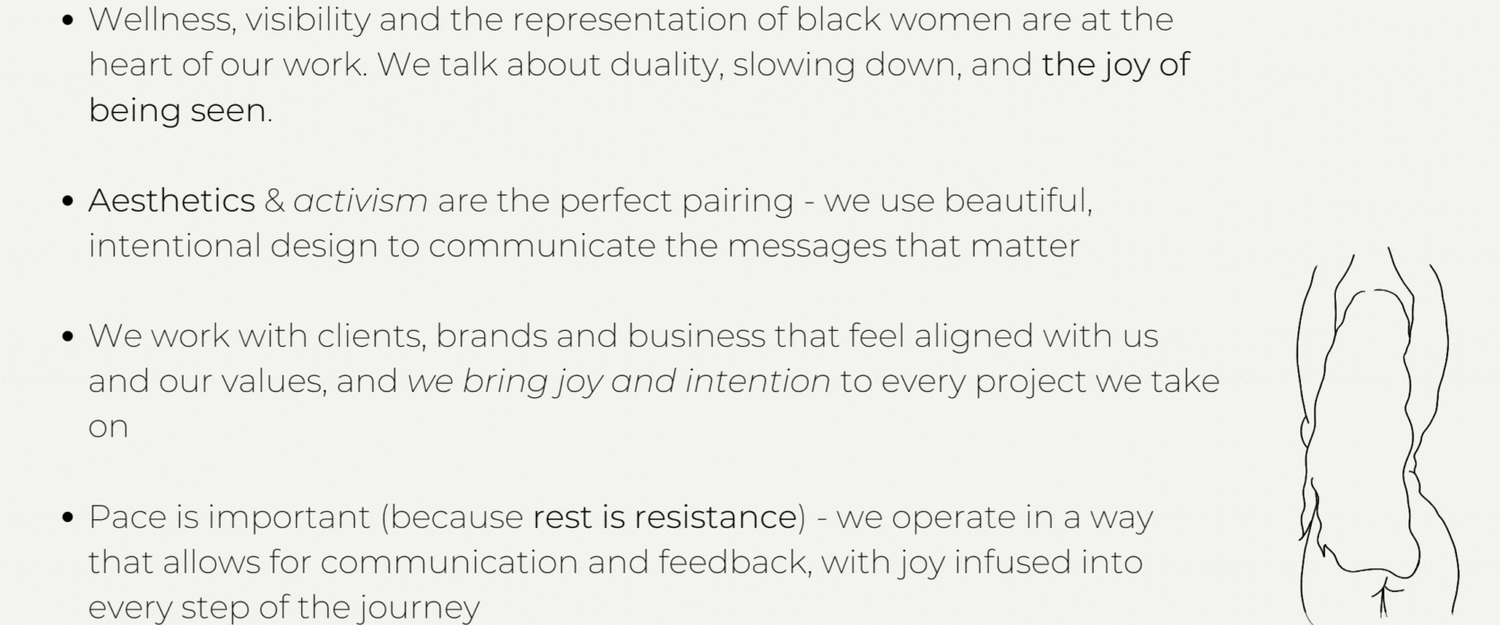 the founder
As well as illustrating, Amberlee works full-time in mental health and wellbeing. She has a Master's degree from the UCL Division of Psychiatry, and currently works as a Mental Health Adviser & Associate Lecturer in London, having built a career in mental health across various universities, NHS teams and non-profit organisations over the past ten years.

Of Jamaican heritage, her illustration practice is inspired by her day-to-day work, rooted in identity, wellbeing and the depiction of black women in soft, reflective moments. She facilitates lectures & workshops at various HE institutions on topics such as using recovery in illustration, intersectionality in art and how to balance personal narratives in the creative space. Most recently, she co-authored a paper on the intersectionality of black women, personal narratives and mental health in illustration, published in the Journal of Illustration.